People who know me know that I am interested in all kinds of things having to do with mind over matter. I have used meditation since highschool to help maintain the mental and physical condition I needed to cope with various challenges — little things like medical school, residency, exams and so on.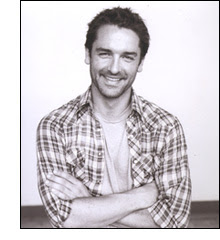 I love getting people talking about and experiencing this kind of stuff so when I met with Ross McKenzie and he indicated he would come and do a talk, I jumped on the opportunity.
Please come to a presentation by Ross McKenzie on Sunday March 9th. He will be discussing energy, how we create our realities, how we can use energy to heal our lives and a major upcoming energy event, the end of the Mayan calendar in 2012.
Ross is an amazing guy, very knowledgeable and interesting. I have worked with him myself to improve my energy with excellent results. If you are at all interested in this sort of thing, I highly recommend that you attend.
After Ross's presentation and a question-and-answer period, we will be screening the feature documentary film "What the Bleep Do We Know?"
Ross will be speaking at 2 pm on Sunday, March 9th, 2008 here at Advanced Rejuvenation.
There is no charge to attend this event but our space is limited so please RSVP at 905-340-0401 or info@RestoringNaturalBeauty.com if you are planning to attend. All are welcome.